Hey guys! I hope your weekend has been relaxing so far! Mine has been full of reading, writing papers, and mommy duty of course 🙂 I know you are probably looking at the title of this blog and thinking, um Ivory, fall doesn't start until the 22nd of this month. And you know what, you're right! However, I want to throw out some of my current AWESOME favorites (and potential favorites) for you all to stock up on and look into on before the fall season begins. You can thank me later lol. Usually I do my favorites posts on Fridays, but life got in the way this week. Either way, this post is a major key alert! Okay, first up…
---
Pumpkin Spice Errrrrythang! okay so duh! You guys had to know that this was my number one fall favorite! I know this makes me #basic, but oh well. I seriously cannot imagine a world without pumpkin spice in the fall/winter. The crazy thing is, pumpkin spice has turned it up a notch this year. There is literally any and everything that you could imagine that is pumpkin spiced flavored. My new favorite discovery is pumpkin spice Cheerios. I know crazy right?! I am on the hunt (I heard they were in WalMart and Target), but I have yet to get my hands on them. I will be sure to do a review once I try them, but let me know if you get to them before me!
2. Next is this new app that I am crazy obsessed with called Checkout 51! Now maybe I am late to the game, but this app is everything! So basically each week (on Wednesday's at 11:59pm) new offers are added to the app. The offers will be things such as a bread, a certain type of cereal, etc. When you buy these items in the store, you have the opportunity to earn money back on those purchases. For an example, if the app offers $1.00 back on buying two boxes of Kellogg's poptarts in any flavor, I can go into the store, buy those two boxes of poptarts and be eligible to get a $1.00 back. All you need to do to claim the offer is upload (take a picture) of the receipt, check off the offers that you have, and submit it. Once the app looks over the receipt, it will credit the amount to your Checkout 51 account. The best part is, when you reach $20.00 on your account, they will send you a check! How awesome right?! You can download this app in the Apple app store and the Google play store. GO DO IT!
3. YouTube! I know, I know, why YouTube? What is so great about YouTube Ivory? Well YouTube is like t.v for me. I love watching my favorite content creators and seeing what they are up to. It seems like just about everyone vlogs now which I think is super amazing. It is so great to see what other people's lives are like and I love how honest and open they are about the things they experience in their day-to-day routines. Of course I have my favorite youtubers that I just love! My top five faves are: Yolanda Renee (etcblogmag), Jade Kendle (lipstickncurls), Jamie and Nicky (jamieandniks), Raven Elyse (ravenelysetv), and Jayla Koriyan (jaylakoriyantv). I am NOT getting paid or partnering with any of these creators to write this blog or talk about them. This is my honest opinion about their work and I truly want you all to check them out! They all vlog and also have loads of other great content!  So, grab a #psl, snuggle up, and tune in to these channels this fall!
4. Planners! Okay so y'all know this girl is obsessed with organization and keeping things neat! What better way to do that than with a  planner?! I look at planners almost as accessories (sad, I know). But on a serious note, planning is a must! In order to stay on track and in line with your goals (new year's is coming up!) you must plan and stay organized. I find that writing things down works best for me so a planner is my favorite option. I am currently using a cute little planner that I found at Target, but I am on the hunt for something bigger and better. I saw an option that I loved called the Lyte planner on Instagram. They have the cutest designs and their planners are packed full with cute things (goals pages, bucket list pages, etc.). However, the price of this planner is a little steep ($52.00) but I think it is worth it if you are looking for a planner that gives you organization and a whole lot more! Check out their planners and their other products on their website: lyteplanner.com.
5. Taraji P. Henson Online MAC Collection! Oh my gosh! Do I need to say more? MAC has blown my mind with this collection. One, I freakin' love Taraji! Like if Cookie isn't my Aunt in my mind, then I don't know who she is! Lol! But really, everything about Taraji is magic. She is the epitome of #blackgirlmagic and I am so glad that MAC is allowing us all to embrace our inner Taraji with this collection. This collection is just as bold, confident, and fierce as Ms. Henson herself! This collection offers her signature nude lip, smoky eye, and beautiful natural highlight and skinfinish! I am so excited to try this collection, especially the lip! Please, please, please check this collection out and support our girl! Check it out on maccosmetics.com!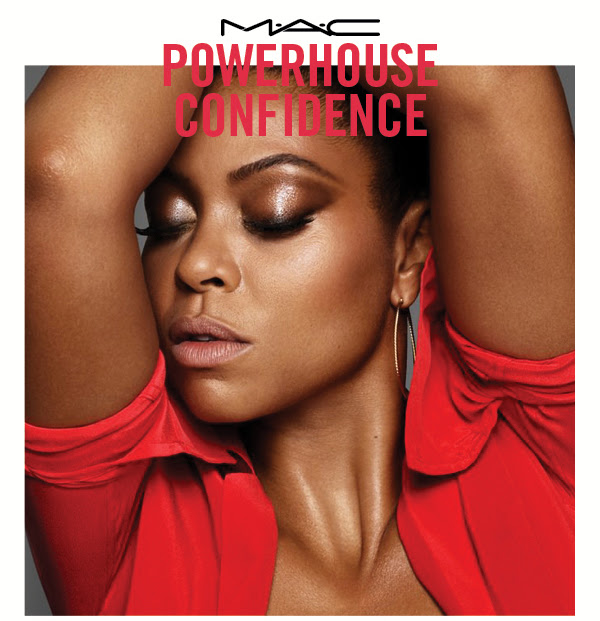 6. This little gem right here as been a favorite of mine since 2014. Elevation Church is the most diverse church I have ever had the pleasure to attend (well virtually). This church is located in Charlotte, North Carolina, but has many different campuses all over North Carolina and even spans out to Toronto, Canada! Pastor Steven Furtick is the head pastor and he is unlike any Pastor you have ever seen! He is full of character, wisdom, and most importantly he brings the Word of God EVERY Sunday. There is not a time where you will leave one of his sermons unchanged or unfilled with the Word of God. Elevation Church has a strong online presence allowing those who cannot attend church physically or those who may live in other states to still attend from the comfort of their home. You can live stream church every Friday, Saturday, and Sunday. There are resources on their website as well as places where you can reach out to the leaders of the church for prayer, questions, or if you just need someone to talk to. I love this church and one day I pray that I am able to attend physically! Right now the church has just kicked off the Code Orange Revival! There are guest speakers, including Joyce Meyers, and I know it is going to be amazing! Pastor Steven prefaced the revival with a message titled "The Question That Changes Everything". He centered this message around the overall question of What Can God Do Through You? I am personally excited to see the change that God does in me during this revival and I encourage you to tune in and see what God has waiting for you at the doors of this revival! Check out Elevation Church here: Elevation Church
7. Last, but not least, is of course Grey's Anatomy! My gosh, my gosh! I remember binge watching this show on Netflix until I caught up to the season on t.v and I have been hooked ever since. I most likely do not have to go into extreme detail because I know you all love Grey's just as much as me so I will just do us all a favor and just state that Grey's season 13 will air September 22 at 8|7c on ABC! Of course, grab something pumpkin spice flavored, snuggle up, and tune in!
And can we please admire this ahmazing promo art! #TGIT 🙂
That does it for this week's favorites. I know I was way behind time on this one, but I will do better in the coming weeks (well, I'll try). Definitely check out these seven things and let me know what you think about them! Better yet, let me in on some of your favorites so that I can look into them and maybe even feature some of them on the blog! As always, remember to flourish!
xoxo, ivoryb.